The Politics of a Vaccine Safety Commission ** February 21, 2017
Guest // Pratik Chougule, JD ** Hosts // Robert J. Krakow, Esq and Louise Kuo Habakus
Is it a good idea to convene a presidential vaccine safety commission? We just finished reading a cogent, probing, and well-researched article: "Why the Kennedy-DeNiro Vaccine Challenge Matters" whose author says, "Yes."
Pratik Chougule, JD, executive editor of The American Conservative, eschews the usual trashing of advocates who challenge the government's vaccine safety program. Curious about this compelling voice emerging from the fray of naysayers, we were eager to hear more from Pratik. Some the questions we'll address include:
What are the historical origins of the American vaccine safety movement?
Why are vaccine safety advocates dismissed in the mainstream press?
How did Trump become interested in the vaccine/autism issue?
What factors will influence Trump's decision to tackle the vaccine issue?
What political impact will a vaccine safety commission make?
Pratik Chougule, JD is an executive editor at The American Conservative magazine. He served as the policy coordinator on the presidential campaigns of Donald Trump and Gov. Mike Huckabee. From 2008-2009, Chougule was a Bush administration appointee at the State Department in the Office of the Under Secretary for Arms Control and International Security. Chougule graduated Phi Beta Kappa from Brown University and holds a JD from Yale Law School. His relevant writings include: My political journey; My piece on the decline of small-government conservatism in the Republican Party, which, I think, will influence the vaccine debate; and An op-ed on the alt-right, which may be an ally in the vaccine safety movement.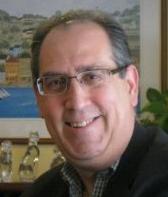 Robert J. Krakow, Esq is an attorney in private practice in New York City focusing on the trial of civil and criminal cases, and specializes in the representation of persons injured by exposure to environmental toxins and vaccines. Bob started his legal career with NYPIRG. He was a prosecutor with the New York County District Attorney's office and served as Bureau Chief of the special narcotics prosecution division. Bob is committed to working for individuals with disabilities. He is on the board of Focus for Health Foundation and Lifespire, Inc. where he was Board Chair for 7 years. He founded and/or serves/served on the boards of prominent autism and vaccine safety advocacy organizations including EBCALA, Center for Personal Rights, A-CHAMP, National Autism Association, and SafeMinds. He lives in NYC with his wife and their two children.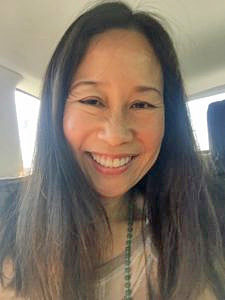 Louise Kuo Habakus is the founding director of Fearless Parent™ and lead host and producer of Fearless Parent Radio™. She is a bestelling author; runs two non-profits, Center for Personal Rights and Health Freedom Action; lectures widely; and has appeared in numerous media outlets, including ABC World News Tonight, Fox & Friends, and The New York Times. Louise was a Bain consultant and a C-level executive in the financial services industry. She holds two degrees from Stanford University. Louise is on the board of Focus for Health Foundation, and the advisory boards of GreenMedInfo, The Documenting Hope Project, and SHE Living TV. She is a certified KRI Kundalini Yoga teacher and the mother of two.
Share
|
Download(

Loading

)