Homotoxicology is a long name for a simple therapeutic model designed tosafely remove damaging toxins stored in our organs and body fats.
Based upon the principles of homeopathy "Let like cure like," Homotoxicology functions on both extracellular and intracellular levels. Most of us are familiar with chelation therapy, colonics, or dietary/supplement detox strategies for detoxification. This nearly 100 year old "best kept secret" can function independently or synergistically with these modalities. As its popularity grows in the US, more and more families have begun to integrate Homotoxicology into their lives to gain and maintain better health at a deeper level.
This show features one of the leading practitioners of homotoxicology, particularly as it applies to children with chronic and neurodevelopmental conditions:
What are the foundational principles of Homotoxocology and how does it differ from classical homeopathy?
What's the science behind how and why it's effective?
What is the body's capacity for processing toxicity and what are its limits? What are the differences between detoxification and drainage?
Tell us about Progressive and Regressive Vicaration as health begins to shift.
Can you share a case study?
Who might benefit from homotoxicology and what do we need to know about implementing this kind of program?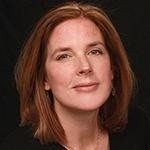 Mary Coyle, DIHom is a homeopath with extensive training in homotoxicology and German Biological Medicine. She is the director of theReal Child Center in New York City. Homotoxicology utilizes cellular drainage, nutrition, and time-tested homeopathic techniques to stimulate the self-healing mechanism in your child. It is a therapy geared to enable your child to move to the next level of health. Mary writes and speaks about detoxification at the cellular level. She is a contributing author of Cutting Edge Therapies for Autism(Skyhorse, 2013).
Share
|
Download(

Loading

)