Guest // Jeanne Ohm, DC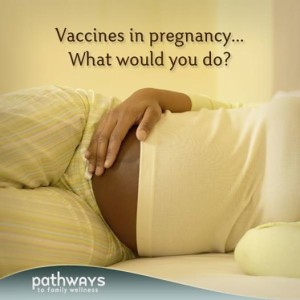 There's a lot going on during the weeks and months before and after birth. It's called the perinatal period, from preconception to at least 9 months after birth. Many couples obtain their guidance from clinicians who perform routine tests and scans by stage of gestation. But perinatal wellness isn't about standardized checklists. And sometimes what's on those lists can lead mama down the wrong path.
What can women teach each other about wellness? Are we suffering from a lack of heritable wisdom? Who is showing us how to believe in our bodies and our babies? Join host Kelly Brogan, MD as she dives in with Dr. Jeanne Ohm who has been mothering mothers and their loved ones for almost 35 years. Jeanne is a perinatal wellness chiropractor who is deeply invested in progressing the paradigm of women's health. This hour will undoubtedly leave you inspired by the simplicity of holistic medicine, and the radical empowerment that it offers.
How have we been indoctrinated into the Western health paradigm? How can we think differently about our wellness?
What does a chiropractor bring to prenatal care?
Is chiropractic safe for infants? What can it help with?
What are the most important things for women to know about perinatal health?
What are the top three pearls for today's pregnant woman?
Isn't chiropractic about bad backs? Why do babies need it? Is it safe? What can it help with?
Jeanne Ohm, DC is Executive Coordinator of the International Chiropractic Pediatric Association and editor of the parent magazine: Pathways to Family Wellness. She travels internationally teaching Doctors of Chiropractic specific skills to care for pregnant women and children, and is on post-graduate faculty for numerous chiropractic colleges.
Share
|
Download(

Loading

)